Happy Holidays from NC Software
Is it that time again already? Do you know what you are going to give this joyous season? We have the answer to help you find that perfect gift for your spouses, friends, instructors, students, coworkers all that have one thing in common - they have the passion for aviation. Want to drop a hint? Print this gift guide out and "drop it" in a visible place and see what may happen! :)
This holiday guide is to help you decide on some great gifts for your aviation colleagues. Logbook Pro and accessories make the perfect gift for your aviation enthused counterparts. As pictured to the right of this section is our Logbook Pro gift package that we'll send you so you can wrap Logbook Pro and give as the perfect gift. We'll show you how to register Logbook Pro when purchasing from our Secure Shopping Site so the registration codes are generated for the gift recipient. You, the buyer, will receive the e-mail with the purchase information and unlock codes to include in the gift package. It's simple, it's easy and the best part, you don't have to fight any crowds!!! Purchase the gift your aviation enthusiasts really want this holiday season - give them the new craze, Logbook Pro!

Logbook Pro for the PC
Standard Edition: $69.95

Our basic PC logbook product perfect for one pilot using one computer. Compatible with all PDA (Palm and Pocket PC) products. A great low cost solution for student pilots and non-traveling aviators.

Professional Edition: $99.95

Our most popular edition and most cost effective solution allows the use of Logbook Pro on TWO computers for one pilot's logbook. Adds synchronization functionality to keep both PC logbooks up-to-date with ease!

Enterprise Edition: $149.95

Our most feature rich logbook product which allows for unlimited pilot logbooks on a single computer. Perfect for households with multiple pilots, FBO's, Flight Schools, Corporations, etc.


Logbook Pro for the PDA
The perfect companion to Logbook Pro's PC edition, give a PDA Companion for the aviator that has it all! Logbook Pro PDA companions take the pain of flight logging out of flying by allowing the pilot to enter the flight information immediately after their flight is concluded. Upon returning home or to the office, they simply sync their PDA to their PC and can spend the rest of the time with family or accomplishing other tasks. Flight data will be merged into the PC edition and the flight can now be formally concluded with the completion of the logbook entry by a simple sync of the PDA Companion as pictured above.


Fine Leather Binders for Logbook Pro
The Full-Size Landscape Carry Model is our most universal binder custom designed for Logbook Pro use. With the unique Landscape layout and fine #604 Terra soft leather, handle any Logbook Pro printouts and prepare the perfect printed solution with no effort at all.
The Premier Desk Model is a fine quality leather logbook with every feature required for looks and endurance as well as quality and practicality for any pilot.
The Old World Carry Model is an elite high-quality fine leather logbook featuring Old World Leather soft cover and gold-plated rings.
Naturally Embossed Lettering
Dimensions: 10-1/2" x 11" 6-1" Rings
Colors: #604 Terra
Gold Lettering, 24K Gold Plated Rings & Corner Savers
Dimensions: 10" x 6 1/2", 3/4" Rings
Colors: Brown (#100)
Naturally Embossed Lettering
Dimensions: 10" x 6 1/2", 3/4" Rings
Colors: Terra (Light Brown, #604) or Brown (#104)


Other Accessories for Logbook Pro
A fun and useful utility accessed directly in Logbook Pro via the Add-Ins menu. With FlightCentral's Route Browser, the data you've already entered in Logbook Pro, and complemented by a complete U.S. airports database, Route Browser makes it simple through maps, charts and reports to display your flights and see distances flown.Tightly integrated with Logbook Pro, Route Browser is as simple to use as it is powerful. Complete customization and easy to use filters let you graph just the flights you want in the colors you want.
-Track Scheduled and Actual Flight Times in any time zones.

-Organize Aircraft, Crew changes, Delay and Mechanical Information for each flight.

-Calculate FAR 121 duty limitations and evaluate FAR 121 rest requirements.

-Export Data to directly to Logbook Pro.

Perfect for Corporate/Airline Pilots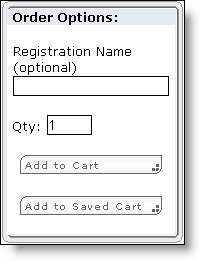 How to buy as a gift from our Secure Online Store
When purchasing software products as a gift, be sure to enter the "Registration Name (optional)" box with the name of the recipient. When doing so, this will generate the purchased registration key code for the recipient instead of the billing name. This is important to ensure the recipient of your gift can license the product in their name, not yours! :)
Additionally, our software products are delivered via electronic delivery (download) by default. If you wish to give a physical gift such as the product on CD-ROM, ensure you ADD the CD-ROM product to your purchase. Shipments are sent from Virginia via the United States Postal Service. If purchasing too late to ensure delivery, you can also create a nice gift flyer or place the license code information in a gift card and the recipient can download from our web site at any future date.