Logbook Pro & Airline Pilot's Daily Aviation Logbook News:
Click here
to read prior newsletters
NC Software opens new office in Virginia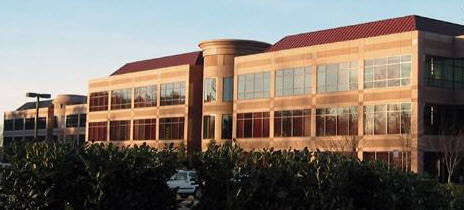 NC Software is growing and as we are working hard on our future plans, we are opening our new Virginia branch the first of October.

Customer satisfaction, reliable software, and quality is always our top priority. We've been offering Logbook Pro for 11+ years now and with our commitment to quality and satisfaction we are proud that we have not had to charge for an upgrade to date. We thank all of you for referring your friends and coworkers to our Logbook Pro flight logbook software. We've partnered with great companies such as Cirrus Elite bringing you the finest binder solutions for your Logbook Pro software taking your electronic data to print for interviews, hard copy backups, and presentable logbooks. We're also happy to be a part of the Sporty's Pilot Shop catalog knowing the levels of quality and customer satisfaction required to be considered by such a company.

Thank you for your continued loyalty to NC Software and being a part of our growth so we can continue serving each and every one of you. The years ahead are exciting with where we are taking Logbook Pro. You've made the right choice for your flight logbook needs.
Spend $100 or more and we'll give you $20 back instantly


Between now and October 15th save big on our online store. Buy anything from our store and as long as your total prior to shipping exceeds $100.00 you can apply the coupon "CASHBACK" during checkout. We'll immediately apply a $20 discount to your order as our thanks for shopping with us.


You may not realize it but we've put in a few tricks to help you enter your logbook data fast and efficiently. This are "didya knows" to experiment with the next time you use Logbook Pro.

AutoFill:

This is a very important and useful feature to help enter flight log information automatically whenever you enter the duration for a flight log entry. As columns in our flight logs are often redundant for those of us that fly the same aircraft type all the time, why not have this "software" do the work for us. For example, when I flew the A-10 in the Air Force, it was always Solo, Pilot in Command, etc. In Logbook Pro, go into the Options...AutoFill and then select the aircraft type you want to configure. Check the columns that you want to have the duration value entered (matched) when making a flight log entry. Save the AutoFill settings and now let's test it. Create a new flight log entry for this type and tab over to Duration. Enter the value and tab out of the Duration column. You'll see the columns you selected to have AutoFilled will now have the Duration value entered for you.

Recent Value Recall:

Logbook Pro remembers your prior values for Date, Type, Ident, and Route. After you complete a flight log entry, click in the row below and then just tab into each column, the prior value will be recalled which you can then change.

Double-Click Auto-Entry:

Another nifty little trick is the double-click auto-entry. AutoFill may not suit all of your requirements but once you have your Duration entered simply double-click in the other columns you want to have the Duration value entered for you. For example, if you flew Cross Country today, after you enter the Duration then double-click in the Cross Country cell, the value will be entered for you.

Date Column and Date Filter tricks:

When your mouse cursor is in the Flight Date column, take a look at the status bar at the bottom of the screen (You may have to turn it on from the Logbook Pro View menu). It will give you tips for entering information. You can press the letter P for the prior flight date entered or T for today's date. You can also use the + or - buttons to scroll dates faster up or down. Click here for a prior newsletter article on using the Date picker and how to rapidly change dates.

One last item of interest is that you can jump to the remarks column at any time by pressing the R key on your keyboard. This is assuming you are not in a column that takes TEXT data, such as Aircraft Ident, Route, etc. If you're in a number entry column, press R and then you can enter remarks.

All of these tips are in the Logbook Pro documentation. Click Help...Contents within the software or view the documentation online by clicking here.
Submit your Product Reviews and Rate our Products


In our old web site we had a testimonial section where you could submit comments about our product or company. With our new web sites released this past June, we moved to a new integrated system allowing you to submit reviews and ratings specific to each product.

We want to hear from you. Please take a moment and login to our web site and then view the products you've purchased or evaluated and submit both a review and a product rating. When viewing a product, scroll down to the section as depicted in the image above. Click the option to submit your review.

We'd love to hear your feedback and it also helps others shopping for the same products you've purchased. It's one thing to hear the "biased" info from a company when someone inquires about a product, but to read reviews and ratings from other people that have purchased these products is much more beneficial and credible to the prospective customer.

Please submit your product reviews at your convenience. Thank you.

How to choose your logbook software
There is no shortage of logbook software on the market these days, everyone seems to have a logbook program of some sort. There are Excel spreadsheets people create, Access databases, web based logbooks, and of course Windows based logbooks, oh and let's not forget all of the PDA/cell phone products out there too. So how do you go about picking the right solution for you?

Price:

There's no doubt price is a very important factor in any purchase decision. None of us are going to throw hundreds of dollars out the window unless something justifies it. But we also have to wonder when something isn't priced right, or even FREE for that matter. Most people want to spend money knowing they are paying for something reputable rather than having so many unknowns with something they got for free. FREE often raises a concern to people, can they trust it, why is it free, etc. The biggest problem with free is that the company or individual providing this software or service owes you nothing. They can drop the product or web site without even so much as telling you they are going to and have no commitment to you or responsibility to notify you.

With a pilot logbook, this is your flying career, this is your history of achievement and experience in the aviation field. Your data is absolutely critical. Know the terms of the license your purchasing too. There is a software logbook on the market that will actually lock you out if you don't renew your license. It's amazing how hush this license issue is kept, but you are not buying their software, you are leasing the use of it. Don't renew your "lease" and lose complete access to your data! With Logbook Pro, you own the software for life! So be careful in what you're actually buying.

Also take a look at what updates cost and really what is your "total cost of ownership" (TCO). Does this logbook vendor put an update out every year (or less) with a few added features just to nickel and dime you to death? Several logbook vendors out there change their version numbers for no reason other than to collect more money from you. As you've heard, we haven't charged a penny for an upgrade of Logbook Pro in 11+ years now. Take your $69.95 purchase and divide by 11, that's a pretty good deal! :)

Data Integrity:

This is probably one of the most important elements of any purchase, investigate the company to see how reliable their product is. A software logbook is effectively accounting software for pilots. Imagine your bank lost information about the money in your bank account. What if your iTunes purchases started disappearing from your album collection? It's pretty serious isn't it? You want to stay well clear of data corruption, data loss, or any problems that involve losing a single entry of your flying career. In over 11 years of Logbook Pro we have NEVER had an issue with data loss, thankfully! So review a vendor's public forums, search their web site for data loss, corruption, lost information, and see what you find. We take this extremely serious and will not tolerate any data loss in our software at all.

Features:

It's one thing to enter data into any facility but then what do you do with it? Entering flight data on a napkin or a spreadsheet program, what is the difference? As long as you sign the napkin, it's legal, right? :) Take a close look at the data analysis features of your software program. Can it tell you information such as how much time you've flown in a particular aircraft type and between two dates? How about time in an aircraft category or class? How much multi-engine time do you have? Now add another level of detail, how much multi-engine NIGHT time do you have?

Printing is a very important feature of a logbook product. Can you legitimately print a logbook out that you can put in a binder and satisfy your logbook requirements? What does it look like when you print it? What are the available report options? Can you print this data, put it in an aviation (landscape) binder and take it to a job interview? Not many software logbooks have this capability believe it or not.

Customizability is also very important. Can you make this logbook your own? Can you add custom fields? How about currencies, can you create your own currencies that you require as a pilot? Or, are you stuck with prefab currencies that you can't do anything with?

Does the logbook have portable computer (PDA) support? How about the ability to import and export data so you are not held hostage to your logbook software should you decide to move to another product later? Lastly, don't choose a PDA product and have limited capability on the PC side. It may be neat to use your fancy cell phone but what does it really do for you as a pilot in the end? Can you perform detailed data analysis, is the software on the PC safe and secure and without data loss? Be careful about choosing the car because it has a nice stereo, ultimately the car is more important.

When checking out Logbook Pro, check out our Analyzer, Currency Editor, Reports, and Logbook Explorer. Compare these capabilities with any other logbook vendor, you'll find Logbook Pro unmatched by any other product in features and data analysis.

3rd Party Support/Integrations:

One vote of confidence in your product, company, and reputation is when other companies partner with you. When checking out a company you are going to trust with your logbook data, check to see the depth and breadth of the company you're dealing with. We've been thrilled having Cirrus Elite partner with us and also FlightCentral recognizing Logbook Pro's satisfaction in the aviation marketplace. We've also been honored to have our product sold as the exclusive PC logbook software by the largest and most reputable aviation superstore; Sporty's Pilot Shop.

Company & Support:

Many logbook products on the market are "tinker toy" projects created by someone as a hobby, some of whom are not even pilots themselves. They create them for themselves and then they decide to sell them. Make sure the company you trust with your aviation software is serious, reputable, and stands behind their product. Do they do this full time or is it a hobby project for their spare time? Do they offer support and is their support free? What are their communication methods and how fast can you get a response? With Logbook Pro, your response time is typically within 30 minutes.

Is the company proud of their product? Do they reach out to their customers and deliver information to you or are they static and stale? Do they just have a web page and have no interaction with their customers? As you know, we like to produce a newsletter once a month to keep you informed and involved. We know software can be complicated so continual education and tips & tricks are so important to get the most out of your purchase.

In summary, there are many aspects in choosing a software logbook just as there is when you buy a car. Don't let FREE fool you and pay close attention to the licensing, and of course what you can do with your data once you enter it. Security, data integrity, and confidence.
Refer your friends and we will pay you


Have you ever said:

"Hey [name], I've been using Logbook Pro for my logbook and love it, you should check it out..."

When we find something that really helps us out with tasks such as required of us as pilots, we tell our friends and coworkers so they too can ease the burden of currencies, applications, and simplify record keeping. Now, how if you told your friend, gave them a link to view the product on our web site and you got paid $10.00 when they buy Logbook Pro? Or if you send them to a link to a binder that you really like and they buy it, you get paid even more? And with just a few referrals your Logbook Pro software ended up costing you nothing at all because you actually made money in the end by simply referring people to our web site.

It's simple and we have a program all setup which costs nothing to join, it's free, and you can e-mail a link to your pilot buddies and that's all there is to it. If you have a web site, Facebook/Twitter/MySpace, etc. account, you can even put a graphic image on your site and when someone clicks it and then buys within 30 days you get paid again. Put your custom URL in your signature on aviation forums and when people click that, once again you are making money! Chaaching!

Need any more convincing on how to make easy money? Then let's get you started by filling out a basic application and then you're off making money. Click here to get started.