APDL on Final Approach - FAR 117 app for iOS
Chances are by now you've heard of APDL, short for "Airline Pilot's Daily Aviation Logbook" originally created by Paul Auman circa 2000, acquired (rescued) by NC Software in 2005. APDL is the defacto standard for airline pilots flying under FAR Part 121 on the now ancient Palm OS and Windows Mobile (Pocket PC) platforms. In 2011 Paul Auman returned to take the lead on our new project and officially named "APDL" for Apple's iOS platform (Android TBD) as we started from the ground up with a complete rewrite initially to handle both 121 and 117, later focusing solely on FAR Part 117.
In prior newsletters we mentioned APDL was in the works but couldn't share much and while we're not into sharing too much prior to release for many reasons one of which is the release is still in the hands of Apple approving it! But we're so excited and the testers love it that I think it's time to start sharing a few screenshots, all subject to change until we actually release the product.
There are a few FAR Part 117 "Calculators" on the various app stores as of today, all of which are extremely limited and somewhat cumbersome, none of which give you the proper FAR Part 117 picture incorporating all of the required elements to make proper regulatory decisions based on the full reg. Quite simply an app to fully support FAR 117 takes years to create and this is why you're only seeing "part task apps" available. Other app vendors may have given some guidance on rigging up crazy statistics to give some impression of supporting FAR Part 117 but in the end it's erroneous guidance as again, you either do it right or you don't do it at all and to do the proper FAR Part 117 calculations you need more than "today" in your calculation and incorporate the proper lookback and regulatory facets.
APDL will provide many great features such as the trip sheet paradigm of data entry, advanced and high speed search, embedded and comprehensive airport database, phone dialer integration, duty and rest calculations incorporating all required facets of FAR Part 117, pay and expenses, charts and reports on block, credit, TAFB, pay and various regulatory limits for your critical awareness. We have various integrations for up to date flight status and gate information, changes, integrated mapping, import and export functionality. APDL is built strictly for iOS 7 and later following Apple's human interface guidelines and is a "night friendly" theme for low light conditions. APDL is under extensive testing and has been for months, and we are about to bring in our final wave of 30 or more testers with our next release entering our "Release Candidate" phase of testing. While we've been fielding the questions such as you probably have in your head now -- we do not yet have details on pricing, dates, tiers, features, etc. What we do know is it will run on any iOS 7 powered device from iPhone, iPod touch, iPad, iPad mini, etc. It is a stand-alone logbook just as APDL for Palm/Pocket PC was with synchronization with Logbook Pro for more advanced reporting and analysis as you've known to trust Logbook Pro to do. So without further ado, please see a few teasers below to show what we've been working on for the airline pilots flying under FAR Part 117.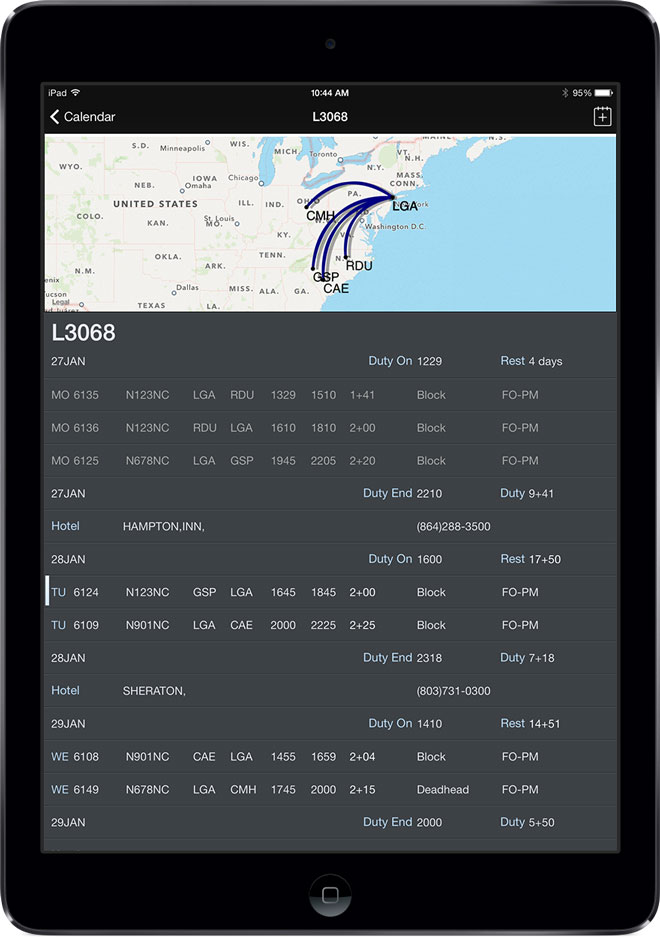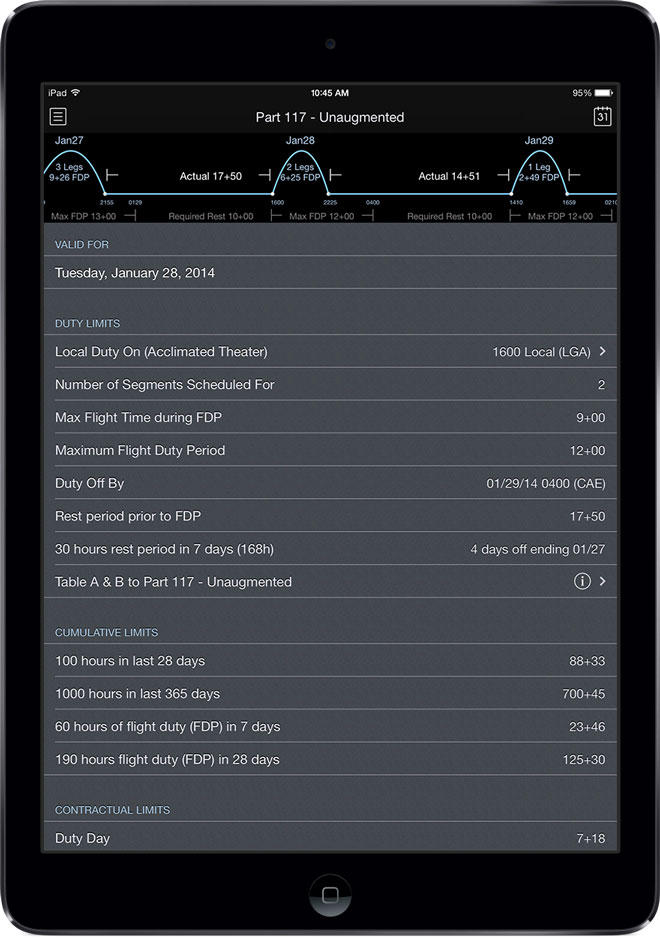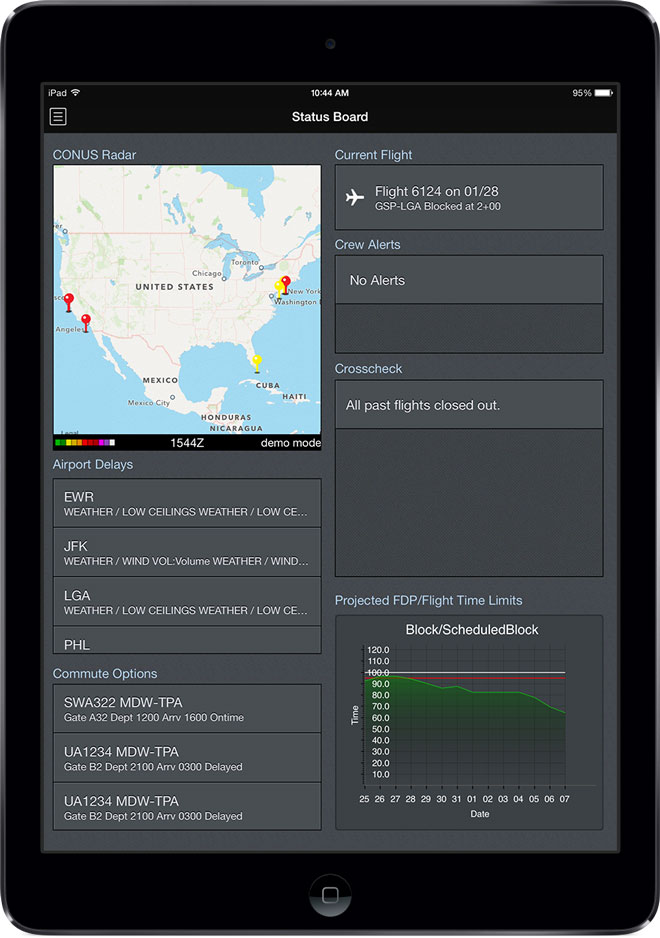 Logbook Pro iOS 5.7 released - 5.8 coming soon
In mid-December, in the midst of holiday season which is a very busy time of the year for us, Logbook Pro for iOS version 5.7 released as announced in our revision history forum (click here). Version 5.7 is a minor update to a rock solid app with changes as outlined below.
IMPROVED: + / - toggle buttons larger and easier to tap
IMPROVED: in-app purchasing (My Account area)
IMPROVED: OOOI times can start blank if "Use Intervals" is OFF in Settings/Flight Log. Added a new NOW button for entering the current time
IMPROVED: Route Recall and Use Last Fix settings combinations
IMPROVED: Sync button added to Report screens to refresh reports
FIXED: OOOI times not allowing a value of 0000
FIXED: Resuming the app with a report viewing caused navigation bar (top) to get out of sync
FIXED: Completed flights not moving from unsynced to sync filter when resuming to Flights screen
FIXED: Issue with adding new A/C Types in My Aircraft and they would initialize as InActive
FIXED: Flight Date selection issue with UTC as time zone when local time and UTC time are different calendar days (rare case, narrow window of opportunity)
With that said, we just submitted version 5.8 to Apple for review which further enhances the OOOI inputs allowing iPad users to have the clear X back as they have wide enough screens, there's enough room for the "now button" and the clear X on the iPhone screen width. Various other improvements/fixes which will be announced upon release as soon as Apple approves the update.
We are continually improving all of our software and greatly appreciate everyone's feedback and creative suggestions. We have a great team of testers and every release is extensively tested to ensure the highest quality when you get your free updates. We take great pride in our software and quality as our products are known for their accuracy, reliability, and trust.
Annual Road map and Review
2013 was a hugely successful, busy, and exciting year with major releases from both Apple and Google with their annual major operating system updates. We made great improvements to our mobile line both in iOS and Android for Logbook Pro and continued our huge effort for the brand new APDL app which we tried to complete by mid-December but just couldn't get it done in time for the FAR 117 changeover. We don't release by calendar, we release when fully tested and ready, so we continue to get APDL ready for prime time. Work continues on the next generation Logbook Pro Desktop and our cloud/server side infrastructure has grown with major performance improvements, server capability, and storage capacity. We are big believers in "the cloud" and we love creating the highest performance systems to support our home grown sync and services system as Apple's iCloud system proved not to be dependable or reliable which was a great move on our part also providing us much greater cross platform capabilities and minimal sync times. Cirrus Elite continued their record of outstanding service as well as customer service supplying the aviation industry with the absolute best logbook binders on the market. The Commander series binder is our biggest seller with its high capacity form factor and interview quality design.
2014 begins with us working through Christmas and New Years on APDL and making great progress in the final stages of development for the initial release. Keep in mind that just because APDL releases doesn't mean we stop, we have phases of features to roll in even after the initial product release. Our goal is to get the bare essentials now for FAR 117 and then continue to implement our vision for the most amazing airline pilot logbook ever. We are the largest we've ever been and everyone is crazy busy working on nearly a dozen different projects. Logbook Pro Desktop vNext continues to develop with amazing logbook functionality and we have another phase of great updates to the Logbook Pro iOS and Android line in the version 6 series in development. Our cloud infrastructure continues to improve, we are building new capabilities into our industry leading airline schedule importer to support even great integrations. We deferred our cloud API's we mentioned some time ago and hope to resume those efforts as well after important changes in the Cloud Sync to Logbook Pro Mobile transition, APDL infrastructure, etc.
As you can see there are no dull moments at NC Software. We've doubled the size of our support team to ensure continued rapid response to your questions via our help desk system providing you the absolute best customer service of any logbook product on the market which we hear day in and day out from our happy customers. Sadly, software takes a very long time to create and software developers to this day still cannot predict how long a product will take which is unfortunate. We have huge dreams and vision of what we want, getting there is another story but hard work and persistence pays off. We use the latest and greatest tools at NC Software which help us plan, predict, test, and build the absolute best software when it gets in your hands. We spare no expense in our developer tools, our infrastructure, and our testing.
Thank you for being with us another exciting year and we have an absolutely amazing 2014 ahead. We look forward to you being with us on this great experience ahead first and foremost with our new product release - APDL which we can't wait to announce. For those hoping to return or enter the airlines this year, we wish you the best of luck and please contact us to help you prepare for your interview.
Happy 2014 to everyone.
Neal Culiner
President and Founder, NC Software, Inc.

NC Software is hiring - can you code?
Everyone seems to write software these days and with the development tools in use today it's easier than ever. There are apps galore and we've all heard the phrase "there's an app for that". Do you write software? If you're reading this, and by doing so we assume you're a pilot, and you'd like to join the exciting team at NC Software creating the most amazing aviation apps for Windows, Web, iOS, Android, and Windows Phone (etc. etc.) then please, send us your resume. E-mail your resume to careers@nc-software.com and tell us about your experience in aviation and software development and how you can contribute to the team and produce the best aviation apps bar none. We are looking for both full time positions in our Richmond, VA office as well as sub-contracting opportunities, telecommute is ok. For those that love our products and are interested in fulfilling technical support and customer service roles, feel free to e-mail us as well. While we are staffed up now we may bring on more people as time comes and we'll keep your information on file for when that time comes. It's a great way to earn some extra money and help others use the apps you so well know. Join our exciting team and put your talents to great use - we look forward to hearing from you.

Don't have a binder yet? Check out the Cirrus Elite Sport Series for under $50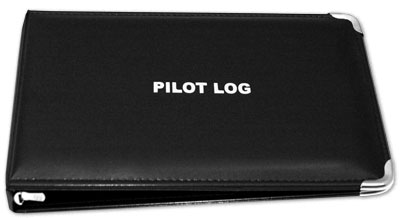 In an effort to get every pilot outfitted with a binder solution Cirrus Elite created the Sport series binder.  The look and feel of leather without the cost of leather.  The Sport series binder is perfect for any pilot with under 1500 flight hours without sacrificing quality or appearance.  The sport series comes in a stylish black castillian vinyl with decorative silver corner savers and six heavy duty silver rings to prevent tear outs.  Pockets on the inside cover are perfect for fuel receipts, aircraft keys, credit cards, etc.  If you don't have a binder for your Logbook Pro hard copy backup then this is a perfect solution for you.
Featuring:
Dimensions: 10 inches long x 6-1/2 inches wide
Rings: 3/4 inch diameter x 6 inch heavy duty silver rings
Color: Black Castillian Vinyl 
Holds approximately 80 sheets of pre-drilled/perforated paper
Pockets for identification and credit card in front cover for convenience
Silver Lettering
Silver corner savers and heavy duty silver rings
Identification or credit card pockets on the inside cover

Click here to buy now.
We moved - check out our new Facebook and Twitter pages
We've moved from our "/LogbookPro" Facebook and Twitter accounts to new "/NCSoftwareInc" accounts. Click the badges below to LIKE or FOLLOW us on Facebook and/or Twitter respectively. Doing so will allow you to receive more frequent notifications such as news, product updates and releases, and even social networking sales we run from time to time for those that join us on the social networks.
| | |
| --- | --- |
| Product | Version |
| Logbook Pro Desktop Edition | 1.16.9 |
| Logbook Pro for iPhone, iPod touch, and iPad | 5.7 |
| Logbook Pro for Android, Kindle Fire, and NOOK | 4.0.6 |
| APDL for iPhone/iPad (FAR 117 Airline Pilot Logbook) | Coming Soon |
| Route Browser | 2.2 |
| Airline Schedule Importer | 8.4.8 |
Click here to download updates as required.
Want to receive this newsletter directly in your inbox? Click here to subscribe