Logbook Pro Mobile Updates Released (iOS 5.9.3 / Android 5.1.0)
You're Logbook Pro Mobile subscription means continuous development and if your device is not setup to auto-update, which we recommend you enable, we just pushed out great new updates so be sure to go get them. Both Logbook Pro for iOS and Logbook Pro for Android were just updated (5.9.2 and 5.1.0 respectively), although very minor improvements, this is our commitment to you to keep these apps honed to as near perfection as possible. With tens of thousands of pilots using these extremely reliable apps to help manage their important and critical pilot logbooks we are constantly focused to ensure you have nothing but the best in your hands. We're already started on the next minor update followed soon by a bit larger update with some new goodies you've been waiting for. With our low cost system you don't have to buy your apps over and over again or for each device, one Logbook Pro Mobile subscription allows you to use any and all supported devices. This includes all iOS 6 and later devices, Android 2.2 and later devices, Amazon's supported Kindle devices and Barnes & Noble's NOOK tablets. Use any or all of them as you wish.
Have an idea? Join our community forums and post your ideas. What you have in your hand is the result of our active community sending us suggestions for ideas we never imagined. We want to hear from you to make sure Logbook Pro is doing what you need for your daily flying as we use it for ours as well. Stay up to date and ensure you always have the latest software to ensure the absolute highest quality app available. We have a versions page that you can reference at any time to make sure you have the latest software.
Thank you for continuing to be a part of our continually growing aviation logbook community.
Warning: Do not use Dropbox, etc. for Logbook Pro data files
The cloud is here and it's amazing! There are several file sync services such as Dropbox, Microsoft OneDrive, Google Drive that are great ways to keep your files synced across computers or devices. However, be very careful as these systems are continually watching your files for changes and doing bit level synchronization. Do NOT put your Logbook Pro data file (ends in .LBK) in any of these auto-syncing folders as it can and will become corrupt. Anytime you save something or make any changes to Logbook Pro the data file is updated and these sync services will try to sync your data file which is still in use. Making any type of changes to your data file while Logbook Pro is running can and will cause corruption. It is okay to create backups to these systems but do not store data files in these folders.
Be sure to backup frequently and consider using our integrated Cloud Backup for Logbook Pro Desktop service allowing you to send to the cloud by clicking File...Backup to Cloud. Click here to learn more.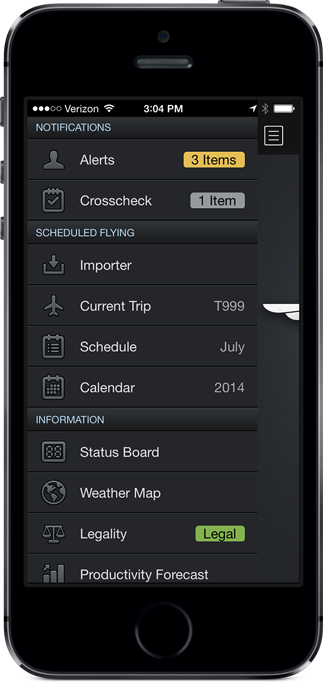 In our May newsletter we said we wouldn't have any more updates on APDL but we simply cannot send out a newsletter and not give our airline community an update on this exciting new direly needed app for FAR 117 compliance and airline pilot flight logging. We have approximately two more test cycles left before we are ready to release as we are nailing down legality, working on workflow improvements, handling items such as Short Call Reserve, RAP, and validating our extensive legality engine. We are lucky to have some of the best beta testers and over 60 airline pilots across the spectrum are using APDL in their daily FAR 117 airline operations. APDL has been dubbed a "life saver" by our beta testers and we are listening to all of their great feedback, implementing their suggested improvements, fixing the bugs, and ensuring when APDL releases you will have a phenomenal airline logbook at your fingertips.
APDL® - the nickname for "Airline Pilot's Daily Aviation Logbook" is the red book replacement which will not only manage your complex FAR 117 legality requirements but also handle pay, rest, duty, give you great presentations of your information, manage all facets of an airline pilot's information management including schedule importing, crew, hotels, and more. APDL uses our high speed cloud infrastructure to sync and backup to the cloud automatically for instant device to device "data everywhere" capability. Unique layouts in a night friendly theme designed specifically for iPhone and iPad separate form factors.
Something great is on the way...thank you for your patience while we take the time to do it right vs. just get anything out to you. Your APDL developer team and our elite beta test team are working hard 7 days a week to get this desperately needed FAR 117 tool to the field.
Let us do the hard work - check out our Data Entry Service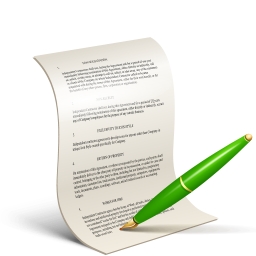 If you have not gone electronic yet with your logbook now is the time. It can be a painful, time consuming, and cumbersome process therefore new pilots, start now. Pilots with over 500 hours, we can take the pain out of this process and do the grunt work for you. Simply ship us your logbooks or copies of and we will transcribe, line by line, your data from paper to Logbook Pro. We've been doing this for years and hundreds of jobs by our volunteer pilots, most of which are airline pilots. We can expertly transfer the data and use Logbook Pro's error checking system to ensure your data is as accurate as it can be without the common carry over math errors we see in written logbooks far too often. We have staff available now and volunteers waiting to join our team so sign up now and we'll get the process started. Don't wait until it's too late, plan properly and make the move to electronic today. Click here to learn more.
Refer your friends and make money - it's that easy!
We know you show Logbook Pro to your friends and coworkers but wouldn't it be great if you got checks from NC Software every month for a 15% commission on referrals you make? Join our affiliate program, it's free (click here) and if you have a web site you can post banner ads and if you don't have a web site, no problem, you can send out special links in an e-mail or text message, use social media such as Facebook or Twitter, and if anyone clicks your link and subsequently purchases within 30 days you will earn a commission! We even build the affiliate integration directly into Logbook Pro Mobile. All you have to do is enter your affiliate ID in the Settings area and then when you post your flight to Facebook and/or Twitter the link attached to your post will be an affiliate tagged link allowing you to earn commissions by simply posting your flight activity. Once you are approved and have access to the affiliate portal you can choose how we pay you whether via PayPal or mailing you a check. Click here and join our affiliate program today, it's open to everyone.
Check out our Community Forums where you can ask questions or help others
If you haven't seen our community forums click here and check them out. We have several resources on our web site at http://nc-software.com to assist you but the community forums are a great way to search for answers, post questions, or if you're a Logbook Pro or APDL ninja, then we welcome you participating on the forums to help others. As our new APDL FAR 117 app releases we expect you to have quite a few questions and by asking your questions in a public forum others that may have the same questions can find their answers too. While we are happy to help you via private communications via our help desk we encourage all to use the forums when privacy is not a factor.
New YouTube channel - subscribe to stay informed of new videos

We're in the process of creating brand new video tutorials which are a great way to learn the true power of our apps. We're moving from our old YouTube channel to a brand new one here so be sure to subscribe to our new channel to get updates when we add videos. We just completed our full Logbook Pro Mobile for iOS series and we're recording Android now and it should be live in a few days. In our last newsletter we discussed our brand new documentation and we will soon embed the related videos directly in the documentation so you can read and watch as you desire, whichever is best for your learning needs.
| | |
| --- | --- |
| Product | Version |
| Logbook Pro Desktop Edition | 1.16.9 |
| Logbook Pro for iPhone, iPod touch, and iPad | 5.9.3 |
| Logbook Pro for Android, Kindle Fire, and NOOK | 5.1.0 |
| APDL for iPhone/iPad (FAR 117 Airline Pilot Logbook) | Coming Soon |
| Route Browser | 2.2 |
| Airline Schedule Importer | 8.4.8 |
Click here to download updates as required.
Want to receive this newsletter directly in your inbox? Click here to subscribe