August 2016 Newsletter
Airline Pilot Hiring Going Strong - Ready?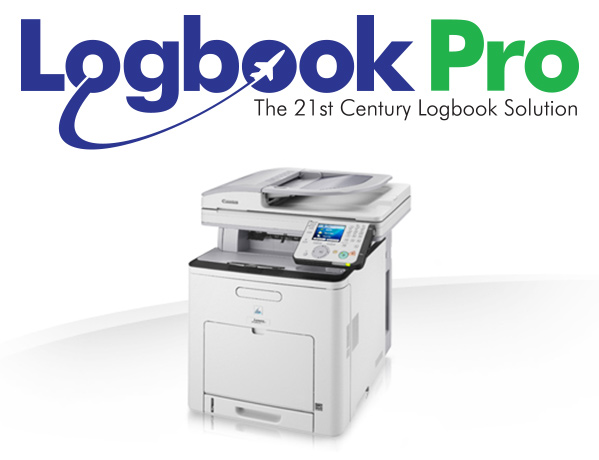 Great news for prospective and current airline pilots looking for the transition into the airline industry or a move to a different airline, hiring has been on a steady rise and interviews are coming up across the board. One of the first important aspects is of course having your logbook digitized into Logbook Pro so you have an accurate electronic logbook that is professional and presentable, no white-out, line throughs, broken spines, etc. While certainly that adds character and nostalgia, this is about a trustworthy presentation of data and trustworthy is what is in the name Logbook Pro among airline companies. So if you have not yet digitized your paper logs use our data entry service and we'll take care of this painful tedious task for you with our staff of pilots that do this hard work as a side job.

Now that you have your information in Logbook Pro you can slice and dice it to get your data to services such as AirlineApps which Logbook Pro Professional Edition offers a specific report to provide you this detail. If you only purchased the Standard Edition click here and upgrade your license now to gain access to this report to do the hard work for you. Don't forget about a powerful feature Logbook Pro has called "The Analyzer" which allows you to extract great detail and shape your data as needed to get information applications want from you which are impossible to extract from a paper logbook. Also review the various reports such as the Percentages Summary report to get information that interviewers like to see such as the percent of your flying at night or under instrument conditions.

Now it's interview prep time and that requires a hard copy logbook meaning it's time to print your logbook in a high quality presentation and bind it in a binder preferably personalized with your name on it which Cirrus Elite makes available in its Commander and Full-Size binders which are more for career pilots with higher capacities. If you don't have a great printer or the patience to fuss with printing especially front/back (duplex) then we can also take that worry from you and just send us your Logbook Pro backup and we'll do the rest. We offer a turn-key printing service which many use to take advantage of the convenience and our color laser high quality printing.

If you need help with preparing your Logbook Pro data for your interview or have any questions about the information above click here and reach out to us today and we'll gladly and promptly assist. We also offer expedited services so we can even get things to you next day!
Arm yourself with APDL - FAR 117 On The Fly
This past week Delta Air Lines had a major system outage as we all heard on the news. One of the reasons many flights were canceled was the lack of information regarding FAR 117 LEGALITY. Not knowing if pilots could fly, where they are in duty, etc. This is a major downfall of centralized legality control vs. distributed legality control such as putting the legality solutions on the devices in the hands of the pilots. In comes APDL, the FAR 117 airline pilot app that every airline pilot should have which provides up to the minute, literally, legality among many many many other amazing features airline pilots will love as well as employers enlisting APDL to cover their legality at all times. APDL can even export legality snapshots to PDF which can be shared such as email should you have a legality situation scheduling or the chief pilot needs to be aware of. APDL is the remote legality system all airlines should consider arming their pilots with to backup their systems as well as even of recent a legality case came up where APDL flagged a legality issue one of the major airlines did not catch. Legality IS and always will be the pilot's responsibility and if you don't trust information you're getting from your company OR things are changing rapidly you can use APDL's "What-If" feature to predict your legality based on schedule change inputs real time. In light of this past weeks catastrophe we are giving all pilots 10% off their APDL subscriptions through the remainder of August. Use coupon code DALBACKUP at http://nc-software.com/apdl only.

We are in the final phases of our major new release of APDL "version 8" and we have opened APDL 8 to public beta. This means you can use the absolute latest build we have certified as trusted (stable) for your use now. Click here to sign up and get your APDL 8 build installed now on your iOS powered device. APDL installs automatically giving you a 90-DAY FREE TRIAL so use it, enjoy it, risk free now for 3 months! We welcome your participation on the APDL BETA forum on our community forums to ask questions, share feedback (i.e. report bugs) etc. Don't miss out another minute, start getting your lookback rolling now for the best legality detail now. Join our public beta now and we'll send you the link from Apple to build the latest build and we promise, YOU WILL BE AMAZED!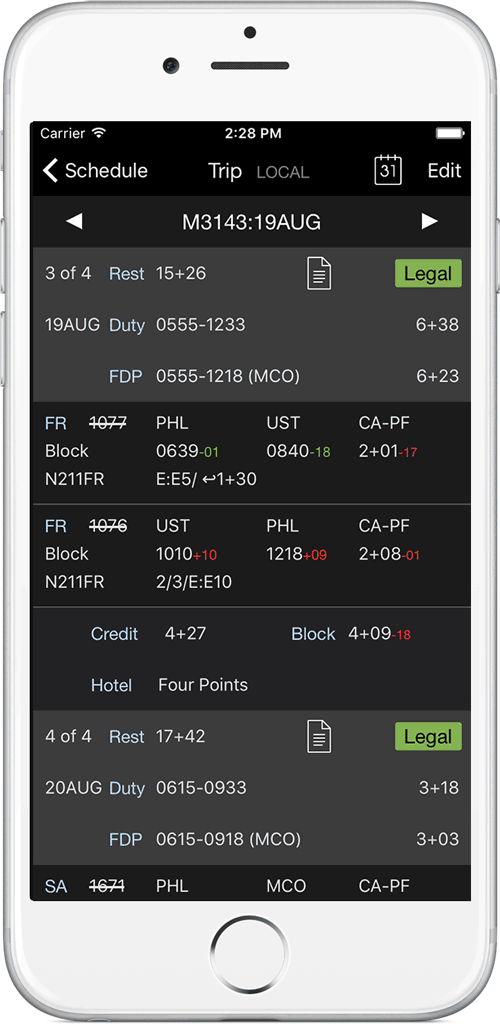 Logbook Pro Mobile - Rock Solid!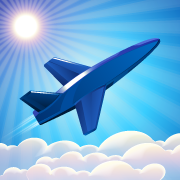 Are you "app fatigued?" Updates, bug fixes, more updates, things not working right? Weird features you don't care about, you just want a logbook that "just works!!" Well, Logbook Pro Mobile which has been serving the aviation community on iOS and Android powered devices since 2010 is Rock Solid! Our goal is not to consume your time inputting flight log data, you're probably tired after having a great time flying and while we'd love you hanging around in our software our goal is actually to get you in and out as fast as possible.

We innovated logbook features such as AutoFill, Recall Last Inputs, and various automated flight logging convenience methods to make flight logging as fast and friction free as possible. If you spend more than a minute logging a flight, literally, something is wrong! Sync should also be something you have no worries about, turn it on and let it do its magic and our sync system is extremely fast literally taking milliseconds and completely controlled by our enterprise network in one of the nation's leading data centers, not overloaded and unstable or unreliable iCloud networks. We all know how well iCloud has worked over the years! Hardly! So we just wanted to tell you how pleased we are with Logbook Pro and our Android users should be loving the new material design enhancements with the version 7 release. Are we done? No - far from it! We have so much more in store and we are working continually on new magic in the pipeline including features coming in Apple's iOS 10 and Google's Android 6. We hope you're enjoying Logbook Pro on your iOS and Android devices and as of this writing we know of NO issues in either of the apps! What a great place to be knowing you have an amazing piece of software in your hands. Keep your feedback and suggestions coming as all of our software products evolve from customer feedback - our most important element of the development process. Happy Flying!
Powerful Reports in Logbook Pro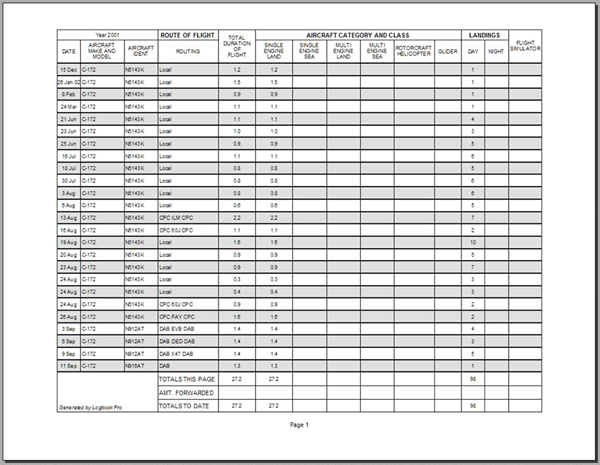 Have you explored the REPORTS menu in Logbook Pro? You'll find numerous reports at your fingertips to take your hard earned input and turn into informative output using Logbook Pro's unrivaled reporting engine. Most reports offer a date filter dialog which you'll usually click the ALL DATA on the lower left corner but you can run reports per your date window requirements such as monthly or annual requirements. Flight log reports offer a custom template system allowing you to create your own reports to suit your specific needs. Refer to the documentation for more information. All reports will present a print preview on your screen which you can then print or export to various supported formats including the popular PDF format. Explore the various summary reports, grouped reports which you can group by Aircraft Type for example break down your totals in ways you never thought of. The percentages report is a great one to analyze your flying experience. In the MISC section you'll find Lookback and Summary Bar reports we also find quite useful. Explore, run reports, print, review and it will also help you audit your logbook to ensure your Options > Aircraft configuration is accurate as well. A lot of work went into an advanced report engine, take a look around and see all the great functionality Logbook Pro offers you that you may not even be aware of. There is so much power in Logbook Pro - Enjoy!

Logbook Pro

®

and APDL

®

are registered trademarks of NC Software, Inc.
All other trademarks or registered trademarks are property of their respective owners

APDL - FAR 117 Airline Pilot App