===============================================
NC Software, Inc.
Logbook Pro Newsletter
Edition: January/February 2003

Logbook Pro PC Latest Version: 1.9
Logbook Pro Palm Companion Latest Version: 1.2
Logbook Pro Pocket PC Companion Latest Version: 1.2
Downloads: http://www.logbookpro.com
===============================================
===============================================

Table of Contents:
===============================================
Yes, it's already February and time is flying by. I'd like to personally wish each and every one of you a very Happy New Year! Last year was a record setting year for NC Software and the selling of the leading logbook solution – Logbook Pro. It's hard to believe Logbook Pro has been around almost five years now and we are continuing to pack in new features to provide to you, our customers at NO CHARGE. We have yet to charge for an upgrade since Logbook Pro's birth in 1998. Why you ask? Simple! Those behind Logbook Pro have our pride invested in this product and we get great satisfaction delivering quality software and bringing new features to our fellow aviators. Remember, we too are aviators and enjoy using the software just as much as you. With that said, let's discuss the news, yes, another FREE upgrade; Logbook Pro 1.9 is now available!
*** Logbook Pro 1.9 Available Now ***
Sure, we could have called this Logbook Pro 2003, changed the name and not changed the features and charged each and every one of you an upgrade fee just because we changed the name "this year." Nope, that's not how we operate here; we are simply packing in the features and providing our customers the best software possible for your money. Logbook Pro 1.9, although by software standards is only supposed to be a "minor update" because we just changed the decimal value of the version, but it's actually a major upgrade to the software. Sporting a brand new high-speed and much more powerful report engine, new Import Wizard features, and customer requests packed in, we decided to sneak in these changes under the 1.x series so we can bring them to you FREE (again). We'll discuss the new report engine capabilities in the next topic, but to see the list of the revisions "feature fixes" and other items new in 1.9, take a look at the e-Community at http://ecommunity.nc-software.com under the Logbook Pro section, bottom forum, Revision History.
To download your free update, go to http://www.logbookpro.com and click the Download link. There is no patch available to go from prior versions to 1.9; the full install is required due to the major architecture updates in 1.9. Prior to upgrading, BACKUP your data, as this is always good practice. Uninstall the existing version from the Windows Control Panel Add/Remove Programs section and then install the new version. Don't worry; uninstalling does NOT remove your data or registration information from the computer.
The PDA Companions underwent minor changes; primarily one bug related to autofill was fixed. The versions however, were synchronized and set to 1.2 to make it easier to track. Refer to the Logbook Pro Documentation by clicking Help…Contents on how to upgrade the PDA Companion Software.
The Date filter dialog adds a new button on the lower left labeled "Dates" which is a drop down quick date filter. Customers asked for this option to select preset dates such as "Last Quarter, Last Year, This Month" like most finance programs. Click the button and select the date filter -- the calendars will be updated with the corresponding values. Verify the dates and click the Generate button to run the desired output such as report, graph, or analyzer.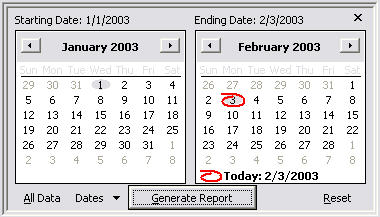 Figure 1. Added "Dates" Button
*** New Report Engine – Features in Review ***
One of Logbook Pro 1.9's major improvements is the new report engine. The new engine is significantly faster but also adds new functionality as well as customer requests rolled into the reports, which you will be pleasantly surprised with.

Figure 2. New Report Toolbar
First off, the new report engine has several new buttons on the report toolbar. Starting from left to right, there is now a Ruler button. By toggling this button on or off, you can show/hide the rulers that appear at the top and left just like in your favorite word processor. Saving reports to the native compiled RDF format now yields highly compressed files, whereas the previous ones could get a little large in the neighborhood of a few megs depending on the size of the report exported. The ability to COPY the current page to the Windows Clipboard is now available. Click the small binocular button and you will see the new and powerful FIND capability, that's right, the ability to SEARCH your report for information and the report will scroll to bring the information into view, if it exists. New preview capabilities from single page preview (the default view) or two-page preview (side-by-side), or a two by two layout. Double-clicking the particular page in the multi-page preview will bring it into view in single page preview mode. Now to go into some of the customer requests, some of which we have been receiving for a long time and we're happy to announce, we finally did it. We provided what you've been asking for.
The new capabilities that customers have sent in primarily affect the Jeppesen and MGOent Reports. The first request was to add "blank lines" to the end of the report so that all pages had an equal number of rows. This provided a uniform format and printout so we finally got this one in. You'll notice on the last page of the report that blank rows will appear until the same number of rows on the prior page is met.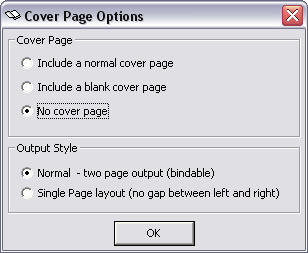 Figure 3. Cover Page Option Dialog
Many have asked how to print out the Jeppesen or MGOent reports so that it prints (duplex) with the first part of the information on the left page of an open book, followed by the right section being the remaining part of the flight log entry – just like a traditional paper logbook. My response of "this isn't a traditional logbook" didn't quite cut the mustard, so the customers locked me in my development room until I came up with a satisfactory answer. Can I come out now??? Oh, I guess I should tell you HOW to get this report output as it is documented in the Help documentation, you know, clicking Help…Contents, okay, you get my drift, you haven't been there, have ya? So, here is the info…to get your report to "shift" so that the duplex output works to produce a layout as in a paper logbook, you need to allow Logbook Pro to insert a COVER page. By inserting this single-page cover page, the printout now shifts one page and provides the output as you desire. Now, if you don't like my artistically created cover page, I decided to let you do your own, so there is the BLANK cover page option, so you can run the page back through and put your artistic talent to work and print your own cover page. I guess I should have started off by saying, this cover page option occurs when you initiate the Jeppesen and MGOent style reports. A dialog will prompt with cover page options on reports that have this feature available, which includes ALL Jeppesen and MGOent reports, yes, even your custom designed templates.
A customer also informed me of an interesting concept he performs with his reports and asked if I would consider adding in a modification for him to handle his request. This customer takes the Jeppesen style layout and exports it to PDF, with the page setup set to 8.5 x 14 paper type. He then uses the powerful printing capabilities of Adobe Acrobat to print the PDF export with "fit-to-page" set. The problem is that with the way the Logbook Pro report engine works, it has to put a calculated "gap" between the left and right pages to force it to print on a separate page. The option that was added on the Jeppesen reports is the option to remove this gap. This can only be done if there is NO COVER page set in the cover page option dialog. When prompted with the cover page dialog on the Jeppesen reports, if NO COVER PAGE is selected, two more options will appear at the bottom. One of these options is to politely ask Logbook Pro to remove the gap! So, Logbook Pro now has this option for those of you thinkers out there that want to do this. Very cool!
Before we finish discussing some of the new and exciting report engine features in Logbook Pro 1.9, I'd like to cover one frequently asked question I receive:
Q – Can I change the number of columns in the Jeppesen or MGOent Custom Templates? I'd like to add or remove columns, as well as change the width.
A – No. This is not part of the functionality in this version of Logbook Pro. The templates provide a simple and straight-forward system for you to change the data fields of columns as they are presented, as well as adjust a few other formatting options.
*** Backup – New File Naming Options ***
As you may have noticed, when version 1.8 came out the Backup system introduced a new file naming convention to help mark backup files with information to identify when the backup was created. The new system appended the Year, Month, and Day to the backup file name so that it was readily apparent when the backup was created (e.g. Logbook_2003_02_01.bak). Naturally, the anti-change police came after me and I got attacked on this one! So, I added the OPTION in the Options…Backup of controlling this naming behavior. If you uncheck the checkbox that has been added Logbook Pro will no longer add the date portion to the file name. However, there is/was a workaround to easily handle this new feature, should you be one that wanted the old way back. When the File…Archive…Backup dialog appears, when you click a file name that already exists, the backup dialog will automatically adopt this prior file name. I mention this as you can leave the date appending feature enabled and if you decide to overwrite a prior backup, simply clicking the prior backup file will force existing file's file name to be used, unless overridden by typing in a new one into the dialog manually. Normal Windows Save/Open dialog functionality.
*** Import Wizard Changes in 1.9 ***
As with many of the improvements in Logbook Pro, most come from you, the customer and we encourage any and all feedback, this is how we improve! Customer feedback is critical and we read every single submission and do our very best to get your features built it, if in fact they will help others in the community so please send us your comments.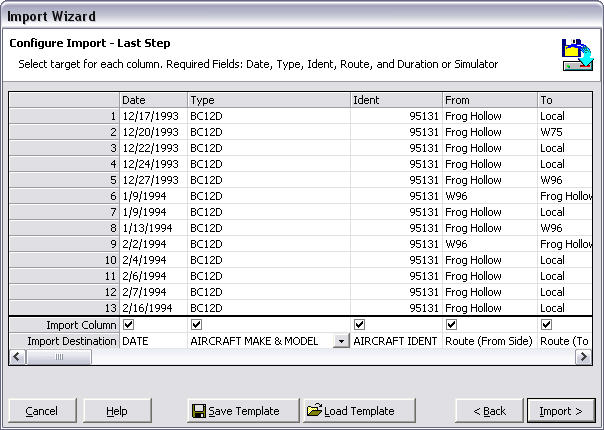 Figure 4. Template Options in Import Wizard
A long-standing request has been to add the ability to SAVE and LOAD import configurations for reuse. Many are importing flight log data from their company files, etc. and the format is the same. Logbook Pro 1.9 now accommodates this wish and in the third screen of the import dialog, you will see two buttons at the bottom enabled. The two buttons allow saving or loading a previously used "map" or template layout. Once the columns have been assigned target fields and the minimum requirements of Date, Type, Ident, Route and Duration (or Sim) have been met, the option to save the template will be enabled. By doing so, a .map file will be saved which can be recalled on subsequent imports. It is extremely important to verify the source and target column mappings after the template is loaded for use to ensure the data is going to the correct fields. If anything changes in the source data such as the location of the column, the data import will not yield the proper results. As always, backup your data prior to doing any file operation such as a Import.
In Logbook Pro 1.9, a few other changes took place. The first is that those evaluating Logbook Pro can test the Import Wizard. The Import Wizard used to be only available for registered customers as it would be an easy way to bypass the 50-entry limit of the Evaluation. This has been reengineered and the Import Wizard is now available even in Evaluation mode. The import process will only import the first 50 records then stop. This will allow validation of the import source data to see that Logbook Pro will be able to successfully bring in the data.
The second change in the Import Wizard is the minimum required data for import. The minimum data is now Date, Aircraft Type, Aircraft Ident (N-Number), Route, and Duration (or Sim). The Import button will not be enabled until these columns have been set.
A frequently asked question concerning import:
Q – I have another company's Logbook program and I'd like to switch to Logbook Pro. Can Logbook Pro import my data?
A – The answer to this is yes and no. Logbook Pro does not have direct importers that connect to competitive product data files for import. However, Logbook Pro has a very powerful Import Wizard which can import any comma or tab delimited (preferred) data file. With that said, just about any database application such as logbook software is capable of having its data saved in a spreadsheet program such as Microsoft Excel. Please contact the software vendor and ask them nicely how to export your data to a spreadsheet program OR if the application has a direct export to comma delimited (csv), tab delimited (txt) or directly to Excel, such as Logbook Pro offers. If not, go back to the vendor and politely ask them if you provided them your data file(s), could they generously export it for you as this doesn't take long. You can then take this exported data and import it into Logbook Pro.
*** MGOent Leather Binder Sale (while supplies last) ***
Order Online: http://mgoent.logbookpro.com
While supplies last, MGOent is offering sale prices on two of its hot selling premium leather binders. Perfect for displaying the professional reports of your flight log, whether for that important job interview or simply keeping a hard copy of your electronic logbook records.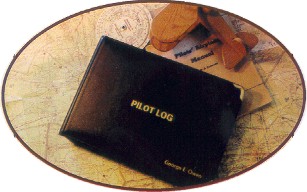 Figure 5. MGOent Premier Binder (On Sale - $71.99)
Take 20% off the MGOent Premier leather binder. Normally $98.99 at MGOent, now on sale for $71.99 (20% off the normal Logbook Pro price of $89.99)
---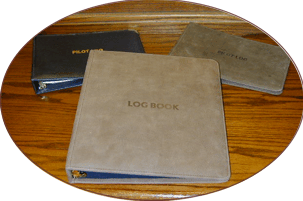 Figure 6. MGOent Full-Sized Carry Model (Save $50 - On Sale at $69.99)
Super hot sale, only 20 remaining, the MGOent 98-003 full-sized carry model on sale for only $69.99!!! That's $50 off the normal MGOent price. Again, only while supplies last!
*** Help Spread The Word...Distribute Brochures ***
That's right, download this Acrobat Reader (PDF) Brochure and pass around at your FBO's, local stopovers, etc. and spread the word about Logbook Pro. Print out, fold in the tri-fold pattern, pin to bulletin boards, tape to advertisement cases, let's get the word out all over the world and invite everyone to join the Logbook Pro community.
Logbook Pro Brochure (~800 KB)
*** Logbook Pro Version 2 Beta Full Steam Ahead ***
The applications went out, the 300 member beta team is in full swing working on Logbook Pro version 2. This is a long process ahead and there is no timeline and I won't set one, I will only set the goals of the final product; and when they are met, we will release. I mention that this beta team is in full force now because we need the community's ideas. You can submit your suggestions for Logbook Pro version 2 on the Wish List forum at http://ecommunity.nc-software.com. If you don't ask, we can't read your mind, please submit your suggestions. Whether it's something you like in a competitor's product, or something no one has that you'd like to see, submit your suggestion and we will do our best to get it into version 2. Some have asked, "If I buy now do I get a free upgrade to version 2." When we do set the launch date of Logbook Pro version 2, all purchases within 90 days of this launch date will get a free upgrade. Version 2 is not scheduled to release any time soon, so the 90-day window is not in effect. We will announce on the web site and to the Logbook Pro mailing list when we have the official launch data of Version 2. Even if the launch falls short of 90 days from the announcement, we will provide all customers that purchased the product within 90 days prior with a free upgrade.
*** Troubleshooting: Sync Problems with the PDA Companion ***
From time to time, we get support requests related to synchronizing the PDA to the PC. This is typically caused by older operating systems that don't have the standard database drivers required or have been removed by another application being uninstalled. Please refer to the e-Community at http://ecommunity.nc-software.com under the PDA Companions Support Forum and at the top is a Sync Errors thread. Within this thread are a few links that will provide direction to the Microsoft web site to download and install the appropriate drivers.
Some of the sync questions are related to the Palm and/or Pocket PC Companions not showing the merge queue available as an option. The synchronizing of data is not available until the PDA companion is licensed. The Palm and Pocket PC are included in the Logbook Pro PC installation package; however, they must be licensed/unlocked separately. The key code can be purchased from the NC Software Secure Online Store at https://secure.nc-software.com for the low price of $29.95.
*** Send us your Suggestions ***
This concludes the newsletter for this month. Have a request for a topic or "tip of the month" for a future newsletter? Please e-mail your suggestions to info@nc-software.com and provide us your suggestions for what you would like to see in a future newsletter. Fly Safe!!!