Logbook Pro & Airline Pilot's Daily Aviation Logbook News:
Click here
to read prior newsletters
Logbook Pro for the iPhone - Nearing Final
I'm happy to report that our Logbook Pro PDA Companion for the iPhone is almost complete. The app has been in private beta for two weeks now and we're putting the finishing touches on it. Once we've completed our testing we'll submit it to Apple and then wait for their response, which hopefully will be a timely approval. Apps can take anywhere from a few days to a few weeks to be approved.

The Logbook Pro iPhone edition is designed to be easy to use and allow for rapid entry. Synchronization is done through a new system we created called "Web Sync" which will allow Logbook Pro 1.10.50 (a free update) to communicate with PDA devices that subscribe to this service. This allows us to add additional device support later (read Android) when that time comes and anything else we can add to the mix.

Thank you for the patience, support, feedback, and suggestions. We will announce the availability of this exciting new addition to the Logbook Pro family via our web site and newsletter system. We hope to have our iPad product released within a short period after the iPhone app is released.

Click here to visit us on Facebook as we continue to expand in the realm of social networking. We're already on Twitter for those of you that like to participate there and know that about once a month we have a sneaky special for our Twitter followers.

Click the "Like" button on the top of the page (as indicated above) to show your support for Logbook Pro. We'll continue to build the content and upload videos, announcements, and share news about upcoming software products and releases as they become available. Please note that this is not a support site so if you need assistance please visit our help desk for prompt attention to your inquiries. See you on Facebook!

Video Tip: Creating Custom Report Templates

Play Video
There are two important concepts in an electronic logbook: 1) Data In, and 2) Data Out. You're already familiar with Logbook Pro's data entry and now it's time to print your data so you can have a hard copy edition of your logbook, a hard copy backup, and a nicely bound logbook using one of our various Cirrus Elite binders. The preferred and most powerful report that you should be using are those within the Split-Report series of reports, one series is for the Commander & Full Size binder layout, the other for the Premier, Old World, and Sport series.

Did you know that you can create your own report templates to suit your needs? Logbook Pro has extensive support for custom columns in the Options...Custom area, and you may want your custom column's information to appear on your logbook report. Click the Play Video button above to watch a brief presentation on using the custom report template system and see how you can extend Logbook Pro to meet your custom needs.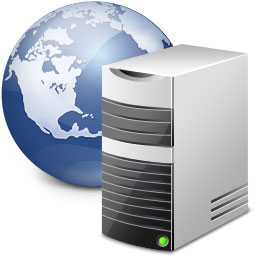 "Have you backed up today?" - that should be my new motto, like a catch phrase. I can't stress the importance of preparing for the worst as after doing this for 12+ years I've heard stories that seem like they just shouldn't happen. But they do, and far too often the person didn't backup their data EVER!

With 1.10.43 I moved the backup menu into plain site, copying it from the File..Archive..Backup location to the root of the File menu so now it's also at File..Backup. It only takes a few minutes and it keeps a compact file of your entire Logbook Pro data for safe keeping. It's important to frequently backup but also frequently keep backups out of your house or business, an off site backup. There are many options available to you and various ways of going about this, and we offer a service to for as little as $19.95 for an

entire year

! I do recommend at least the 5-file service so you can keep a month's archive on our servers, adding a .BAK file every week, which is $49.95 for an entire year. Cover yourself with at least the entry level service (1-File) to keep one of the most critical assets to a pilot safe - your logbook.

Click here to subscribe now to our Online Backup service and immediately get your Logbook Pro .BAK file uploaded to our servers.

| | |
| --- | --- |
| Product | Version |
| Logbook Pro PC Edition | 1.10.43 |
| Logbook Pro Palm Companion | 1.10.5 |
| Logbook Pro Pocket PC Companion | 1.10.16 |
| Airline Pilot's Daily Aviation Logbook - Palm OS | 6.0.4 |
| Airline Pilot's Daily Aviation Logbook - Pocket PC | 6.1.4 |
| FlightCentral Route Browser | 2.2 |
Click here to download updates as required.
Want to receive this newsletter directly in your inbox? Click here to subscribe.