Logbook Pro & Airline Pilot's Daily Aviation Logbook Newsletter:
Happy Holidays to everyone!!! This year certainly flew by, it feels like only yesterday it was ski season here on the East Coast. The holiday season can certainly be a stressful season especially in a down economy like we have all been experiencing for far too long. Online shopping certainly seems to be leading the way for shoppers this year after the Black Friday/Cyber Monday shopping weekend. To help you and those shopping for you we created a holiday gift guide. Send the link (http://logbookpro.com/GiftGuide) or print the gift guide and circle a few things and leave in a location that "may" be seen by someone shopping for you.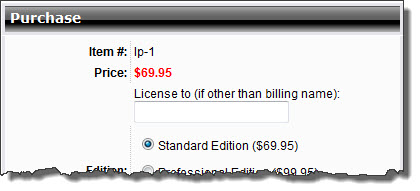 For those shopping our online store for someone else we do offer gift certificates which is the perfect gift for anyone any time of the year. Let the recipient choose for themselves what they want, no exchanges, no frustrating gifts, keep it simple. Our online store also allows you to purchase software as a gift. When purchasing software a registration code will be generated in the shoppers name UNLESS you specific a custom name in the "License to" box (see image above). If you're shopping for someone else be sure to enter

their name

in the "License to" box

and then click Add to Cart

. The store will then generate a registration code for the gift recipient, not you.

Also keep in mind that our software is fulfilled by file download. If you want a physical item to present to your gift recipient consider a Software CD-ROM for $9.95 if purchasing only software. Our Cirrus Elite binders can be customized with the recipient's name and is the ultimate gift for any pilot using Logbook Pro already.
Logbook Pro 1.11.0 Released - free update
We are proud to announce the release of Logbook Pro 1.11.0, a major update (completely free to registered customers) our popular aviation logbook software for pilots. Click here to download Logbook Pro 1.11.0 now.




For the complete revision history click here. Highlights for this release include:

Direct import from our new Airline Schedule Importer version 8. No longer do you have to import individual .trp files
All editions now import from the schedule importer, no longer is the Professional edition and higher required
Complete control over what is imported from the airline schedule importer using an advanced importer system (see image below)
Import schedules "By Leg" or "By Day" and even record duty time now in a custom text column or remarks however you map the data
Syncing Logbook Pro to the My Sync portal no longer requires a registered/activated version. Even evaluation users can sync to the My Sync portal. Syncs "from" the My Sync portal will be limited to the 50 flight log entry limit in the evaluation edition
Logbook Pro now has the option to start your new route with the last fix of the prior entered route. Options/Flight Log can enable/disable this feature
Syncing from the My Sync portal now has duplicate entry detection for flights. If you sync your iPhone or iPad and then make a change and re-sync later duplicates will not occur within Logbook Pro PC edition
Landings will match the LEGS value if AutoFill for the aircraft type is set to auto-enter landings
Removed individual links to the online video tutorials and replaced with one menu link that points to the videos online at http://logbookpro.com/videos.aspx
A new error check condition now looks for dates outside the normal lifetime of a pilot. For example, if you enter a date of 1/1/1010 instead of 1/1/2010 it will catch this condition when running the error checker. The error checker is the button with the lightning bolt approximately fourth from the right side on the spreadsheet log sub-toolbar
Added a condition check to ensure date entries are valid in the windows style log, this feature already existed in the spreadsheet style log
For people that use the scheduled sync system you will not get a warning prompt when closing Logbook Pro as Logbook Pro needs to remain open for scheduled sync to work
Documentation is no longer included with the main installation thereby reducing download size and patch updates by 7 MB. Logbook Pro will point to the web based documentation at http://help.logbookpro.com. You can download the documentation manually and Logbook Pro will re-enable the integrated documentation features if desired. Click here for details.
Left side navigation bar is now hidden by default as it duplicates the menu bar and takes away screen space. To turn it on simply click View/Side Bar.
Options/Backup default option is now set to backup every 30 days
Fixed an issue related to block time entry for international users
Fixed a problem with the custom report template related to the remarks column header
Fixed an issue where the route of flight drop down may not list the prior routes used
Fixed an issue where the backup interval for scheduled backup would not persist the set value other than 30
If you have any questions about this update feel free to contact us via our help desk. We also welcome you to join our affiliate program and refer your friends and coworkers to Logbook Pro or any of our products and services and earn commissions on your referrals. To learn more click here.

Using another logbook product and want to switch to the most reliable, accurate, and trusted logbook solution available? Click here for our data conversion options where we'll convert your existing logbook data for you absolutely FREE! Need an unlock code to lift evaluation restrictions for unrestricted use? Click here to buy from NC Software or click here to by from our exclusive reseller - Sporty's Pilot Shop.

Logbook Pro Online Backup Service enhanced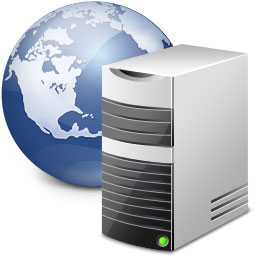 We love feedback and ideas and as one customer asked "Why do I have to delete a backup to upload a new one?" and that's all it took! Making things easier, doing things that make more sense, and that's what we did with recent revisions to our Online Backup Service for Logbook Pro PC edition users. Keep your backups on our frequently backed up servers for a safe off site backup of your life history in aviation for a very low annual fee. Click here for details and upload your backups now!

We changed the upload system so you get feedback during the upload process as it may take a minute or so depending on the size of your Logbook Pro backup and the speed of your Internet connection. You'll see the "Upload" button change to "Uploading" and a small spinner to the right of the button to indicate the upload is processing. The other major change is that if you don't have any additional uploads available you no longer need to remove a backup to make space for a new upload. Simply upload your backup and the system will automatically remove your oldest backup. We do recommend the 5 or 10 file backup to keep a history of backups, not just one backup in rotation. If you have a problem with your file you'll have nothing to step back to, the problem make be in your backup you're rotating with no way to correct the problem. It's rare but computers are computers and files can have problems. Spend a little more now and save a lot of time later should you need to download a backup someday to restore to Logbook Pro.
Airline Schedule Importer version 8 released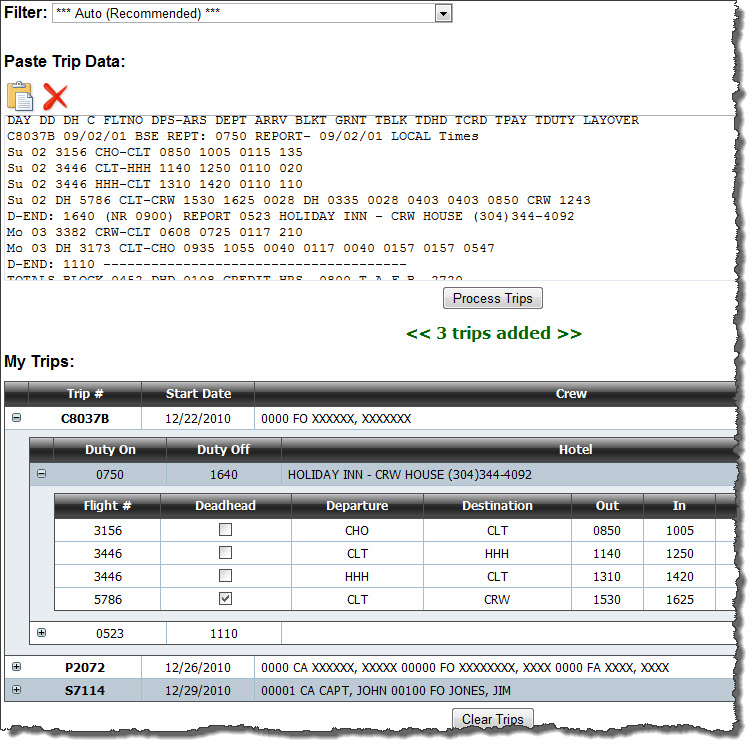 We recently released a brand new Airline Schedule Importer - version 8. The location of the schedule import also changed from https://schedule.logbookpro.com to http://logbookpro.com/schedule. Login is now required as the schedule importer is integrated into your personal account. If you do not have a login at NC Software already you can create one by using the options on the right side of the sign-in page.

We have completely rewritten the Airline Schedule Importer to integrate with our new cloud infrastructure allowing access from any participating device. You can download files for use with APDL Palm and Pocket PC edition or use the new integration within Logbook Pro PC edition 1.11.0 (File...Import Schedule) where it will now pull directly from your cloud storage. Importing trips now saves the converted data into your personal cloud storage for downloading or importing at any future date.




As shown above you'll find a new button below your trip data once imported in your cloud storage allowing you to download your trips into an iCalendar (.ics) file format. iCalendar files can be imported into just about any calendar program including the option to specify a reminder to be alerted of the trip. Set the reminder from the drop down and then click the download button and you'll be prompted to save the .ics file. Import into Outlook, Google Calendar, Apple iCal, etc.

In addition to many other enhancements mostly under the hood is our capture of block and credit times. Previously you had to use schedule data in UTC. As we now capture block/credit (if available) we can determine the duration of the flight without regard to time zones. Logbook Pro will use the block/credit to determine the duration value entered when importing the data.

Beginning January 1, 2011 we will be charging a small fee to access the schedule importer portal. To purchase a subscription click here. The schedule importer will remain free to use for the remainder of 2010. To read the entire press release click here. If your trip is not importing correctly or is not supported, please fill out a schedule importer support ticket by clicking here and we'll gladly investigate support for your trip data.
Logbook Pro for iPhone and iPad updates nearing final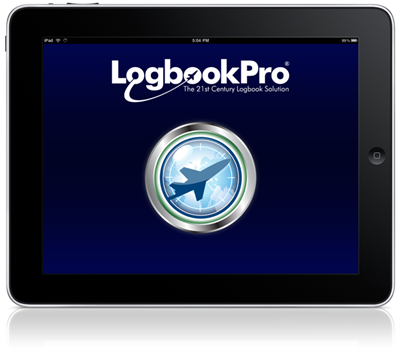 We are nearing final on a HUGE update to Logbook Pro for iPhone, iPod touch, and iPad. Here are some of the highlights of what's coming very soon:

Schedule importing
Calendar integration (add a new entry and it will appear on your calendar)
Password protection for opening the app
Ability to specify time intervals between OUT, OFF, ON, IN
Completely re-architected database system for faster startup and database routines
Ability to sync pending flights allowing reports generated by Logbook Pro PC edition to reflect future flying
Approaches field now shows the count of all approaches on the flight
Double-space in route of flight field will be converted to a hyphen
App button counter can be further customized whether to include synced, pending, etc.
Done button no longer on top right of entry screen but instead moved to the keyboard itself to make hiding the keyboard much easier. No more tapping DONE then SAVE
iOS compatibility for iPad (works now but refer to this KB article for one issue)
Much, much, much more but we don't want to give it all way until it's approved by Apple. HUGE changes coming!
This update will be a free update so if you haven't purchase Logbook Pro for iPhone or iPad yet you can do so today and start using this fun software product. Sync is flawless, easy, and simply works! No WiFi, no cables, no data corruption, no missing data! Click here to buy Logbook Pro for your iPhone or iPod touch, click here for Logbook Pro for iPad.
Great time to be an affiliate - earn commissions this holiday season


Many of you have referred people to us and we thank you. We want to pay you for your referrals, in fact we'll pay you 10% of what your customer purchases and if you refer more than 10 people in a month we'll increase your commission to 15% for all remaining referrals for the month. This is the perfect time of year, the holiday season, to suggest our products to your aviation friends, family, and co-workers. We'll provide you access to our private affiliate portal to get banner ads for your web site, Facebook wall, or for those without a web site you can create custom links to e-mail out or put in your online signatures, etc. Send messages out to your twitter followers and earn money in no time. All it takes is one click of your link and if the person makes a purchase within 30 days you will get a 10% commission.

Click here to join today. It's free, easy, and you can start making money immediately. You not only cover the cost of your Logbook Pro purchase but you can make money in the process. You do not have to be a current customer to join. Read the details and join the program today.
Using another electronic logbook product?  We'll convert your data FREE!
Did you know we do logbook conversions from other electronic software products -- FREE?

We will gladly convert your "other" electronic software logbook for you at no charge. This is a FREE one-time service for new customers. Simply send us a zip file of your current logbook data and we'll verify we can convert it, if so, we'll ask for your Logbook Pro PC edition registration code to proceed with the conversion and we'll complete the conversion for you. We welcome you to Logbook Pro and hope you enjoy our wide range of software for general aviation and airline pilots, our Cirrus Elite binders, and other add-ons to make flight logging fun and useful. Logbook Pro is the leader for ease of use, quality and support, data analysis and reporting, and free upgrades for over 12 years now! It's time you made the move.

We have a Knowledgebase of conversions which is only a list of our most common conversions. Contact us even if you're product is not listed and we'll gladly see if we can convert your data.
Did you know Logbook Pro has an Import Wizard that can import just about any comma (CSV) or TAB delimited file? If your logbook product has an export feature, most likely you can make the transition yourself. Click here for details on the Import Wizard which is functional even in the Eval of Logbook Pro.

Using a Mac? No problem. Click here for details on how to run Logbook Pro on a Mac.
| | |
| --- | --- |
| Product | Version |
| Logbook Pro PC Edition | 1.11.0 |
| Logbook Pro Palm Companion | 1.10.5 |
| Logbook Pro Pocket PC Companion | 1.10.16 |
| Airline Pilot's Daily Aviation Logbook - Palm OS | 6.0.4 |
| Airline Pilot's Daily Aviation Logbook - Pocket PC | 6.1.4 |
| FlightCentral Route Browser | 2.2 |
| Logbook Pro for iPhone & iPod touch | 1.0.6 |
| Logbook Pro for iPad | 1.0.6 |
| Airline Schedule Importer | 8.0.1 |
Click here to download updates as required.
Want to receive this newsletter directly in your inbox? Click here to subscribe.