September 2015 Newsletter
Labor Day Sale NOW thru Monday Sep 7th
~~ Labor Day Sale Event ~~

Summer is coming to an end and it has been one busy one here at NC Software. Rather than the typical rush weekend sale while you are busy traveling, grilling, or at some wonderful water destination we are giving you all a longer period to save big. The sale ends this coming Monday - SEP 7th - midnight Eastern (UTC-4) and your purchases at nc-software.com are 15% off when you apply the coupon code LD15 during checkout. Here are a few ideas of how you can save now:
Click here to view your current subscription status. For complete sale details and exclusions click here.
APDL 7.1.22 & Logbook Pro iOS 5.9.31 Released
We are continually working on ALL of our products, some have been recently updated with more updates in the pipeline. APDL and Logbook Pro Mobile, our iOS products, have recently been updated and are available on the App Store now which add more great functionality, fix bugs, improve performance, and ensure compatibility with upcoming releases by Apple (iOS 9). Both iOS apps now include a native 64-bit architecture for even better performance on Apple devices with 64-bit processors such as iPhones 5S and later, iPad Airs, and Retina iPad Minis.

APDL: Two updates came out pretty close to one another: version 7.1.18 and 7.1.22 in our quick cycle update paths. Click the linked version numbers above to review the revision history if desired. APDL has stabilized nicely and is a rock solid app that we are beyond proud of and worked three years to bring you the finest app for FAR 117 ever. Rest assured this app is in its infancy in what we have planned both in the app itself as well as its companion portal at http://apdl.net.

Logbook Pro (iOS): We just released 5.9.31 this week which is a minor maintenance release as we continue to improve the app. Version 5.9.20 and 5.9.30 preceded this minor refresh with major architectural changes for iOS 9 and native 64-bit processor support just like APDL got earlier in the summer. The Logbook Pro mobile apps will be in quick cycle releases as we refine, test, and release with our smaller subsets of improvements coming next. Our new schedule importer architecture including custom time zone support is also coming soon as well as significant updates on the Android side dropping support for OS's prior to version 4 and start reshaping for the more modern Android interfaces but keeping the same great ease of use and rock solid stability. The Logbook Pro mobile apps have matured nicely since their 2010 release and have enabled many to quickly and reliably log their flights, sync over the cloud, and spend minimal time working in logbook software and more time doing what you love.

Apple iOS 9 & 64-bit Updates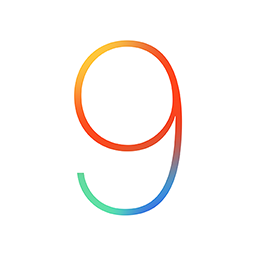 Apple's next device operating system "iOS 9" is coming very soon with the expected new iPhones being announced September 9th. Apple for the first time made the new operating system available to the public in a public beta which is a great thing for all of us not only to allow developers to jump on compatibility and new features but also to improve the quality - the main reason I believe. iOS 8 certainly had its issues and was quite a leap for developers from earlier versions but it brought great functionality which was needed to support new screen sizes such as the iPhone 6 Plus. iOS 9 isn't that drastic of a change as iOS 8 was but it appears Apple has put a lot of great and hard work into quality and performance.

With the subscription model we adopted years ago with our mobile products due to both Apple and Google coming out with major changes annually you will automatically get updates as needed without having to worry about support or compatibility. Both Logbook Pro and APDL were updated to support iOS 9 per the betas we get from Apple and we know of no issues to date going forward with iOS 9. We will be updating to the production bits when Apple makes them available so we are on top of any changes needed by the time it is released to the public. We are committed to staying on the cutting edge and we are continually working on updates, new features, and your great feedback. As of this writing there should be no reason not to upgrade to iOS 9 immediately upon release.

Logbook Pro Mobile - Purge after Sync
Did you know that data, once synced from Logbook Pro Mobile to your PC serves no purpose on the device and actually adds risk of inadvertent edits? We once offered an automatic purge after sync option but removed it so you could verify the data is in the right place, synced, etc. prior to removing it from your device. Keeping a lot of data on your iPhone or Android in Logbook Pro only clutters the screen with no added benefit. The recommended process is to add new information on your device if away from your PC, sync to the cloud on every use such as Sync on Start/Exit in Settings/Synchronization. There is no reason NOT to be syncing to the cloud as any edits will update a prior synced item and sync is your safety net. Sync on Exit is ON by default (Start on Android), check that you are using it so that after any updates you make the data is sent to your cloud portal staged for sync into Logbook Pro Desktop.

Reports on the device are generated by the PC side to encompass your entire logbook and sent to the device on every sync. Reports are not generated by data on the device therefore enter, sync, verify, purge is the desired process to keep the database clean and only show relevant data on the device as needed.

To purge:

On the iPhone tap the trash can button on the lower bar and you will get a prompt on delete options. Choose the Delete Synced option.

On Android display the menu and choose the purge/delete option as well. Again, choose the Delete Synced option.

Keeping hundreds of flights for example, while the app will handle it fine, again serves no value. I want to say again - ALWAYS sync your app - never turn off sync.

APDL users - this does not apply to you as the data everywhere sync is an entirely different system however the same applies: NEVER TURN OFF SYNC.

APDL data is backed up automatically - Logbook Pro requires manual interaction. Backup for Logbook Pro is only in Logbook Pro Desktop - SYNC IS NOT A BACKUP for Logbook Pro users. You have two options to backup in Logbook Pro Desktop:

1) File...Backup to File creates a backup stored locally on your computer or where you choose to save it
2) File...Backup to Cloud creates a local backup first and then sends it to your cloud backup portal. Cloud backup is a very low cost subscription service but the value is huge - keeping off site backups is crucial as your hard drive could crash any day, the computer could be stolen, etc. Take advantage of cloud backup especially now while on sale.

All Schedule Importing on APDL.net
A few months ago we transitioned all users to use the schedule importer found on APDL.net - the web portal for airline pilots using APDL for iOS. As the schedule importer on nc-software.com was an exact copy we saw no need to complicate maintaining two separate systems which regardless of where it exists still supports all of the same applications that it supports such as Logbook Pro Desktop, Logbook Pro Mobile, and APDL.

Visit http://nc-software.com/schedule which will take you to the APDL.net portal, sign in with your NC Software account and process your trip data just as before. Once the data is processed it will be stored in your cloud account to be imported to whichever app you choose. Our mobile apps also have their in-app importers where you can paste in your trip data directly from the app the same as before. APDL is on a newer architecture and Logbook Pro's upcoming update will align the apps to use a new much more robust system for better schedule importing and future functionality.
Windows 10 is here...

Windows 10 arrived on July 29th and is a free upgrade for those eligible. At NC Software we immediately upgraded, did final tests on Logbook Pro and we're happy to report Logbook Pro is 100% compatible with no issues noted.

The feedback from all we've heard from is everyone loves it and we agree. It has a fantasic user experience, is well designed, and intuitive to use and is very stable and reliable as one would expect in this mature operating system platform. For those wanting to learn about Windows 10 there are plenty of articles on the web you can search for but a few of my favorite tips are: 1) Click the START button and then just start typing. Windows will immediately search to best find what you're looking for. There is also a search box on the taskbar (which I turned off) so again, you can just click and type and it will search instantly. 2) Right-click on the START button for power-user features via a context menu that will appear. The File Explorer is fantasic and very easy to use helping you stay organized and easily find what we're looking for.

Back to Logbook Pro - Windows may initialize with security (UAC) very high. User Account Control (UAC) found by clicking START and typing: User Account Control may be set too high for some programs and while I personally lower it to the bottom, consider the setting such as avoid max but find a happy medium per your needs. I personally use Norton Security 2015 (new name for Norton Anti-Virus) which works great on Windows 10. You can even get a license that works for 5 or 10 devices at a very affordable price from Amazon, etc. Sometimes we hear of issues with Logbook Pro typically from users opting for free anti-virus programs on the Internet which seems to cause more harm than good. Spend a few dollars and get something proven not only for your protection but also to keep it out of your way so you can use your computer without having to play technician all the time figuring out why something isn't working quite right to save a few dollars.

For Mac users, both VMWare Fusion and Parallels Desktop have been updated to support Windows 10 as well as Apple's free boot camp. At NC Software we use VMWare Fusion and highly recommend it and their licensing is more flexible as well allowing user's to install on all Mac's they own with a single license where Parallels Desktop is per system. Windows 10 runs great and using either of these two products allow you to run Windows like any other Mac app and continue using Logbook Pro on any hardware you choose to use.

Microsoft is on track once again and doing great things we are excited with our new products in development to use phenomenal unrivaled developer tools to bring you fantastic new offerings to come.

APDL.net Legacy Importer (Palm/Pocket PC) Released

For those using APDL Palm or Pocket PC version 6 the Legacy Importer on APDL.net is now available for you to import your data for use in APDL v7 for iOS. Login to APDL.net and click the Legacy Importer option on the left menu and follow the instructions as shown above. Create a zip file of your Palm or Pocket PC files then click Browse... and upload your zip file. The wizard will guide you through the process and import your data after which you simply launch APDL and the new information will sync in on launch.
NC Software Makeover In Progress
We hope you like the new look of our newsletters, we are in the process of a total makeover at NC Software with new web sites in the works moving away from our monochrome theme to a more colorful aviation inspired theme. We strive to provide you a great web experience making it easy to find what you're looking for as well as provide all of the information needed to make an informed decision on your purchases. More services are moving to the cloud and our APDL.net system for airline pilots is the starting point of much to come for the APDL side of the house and later Logbook Pro as well. We love hearing from our customers so if you have any feedback or issues or course, please let us know by sending us a note through our help desk or directly via email.
Logbook Pro® and APDL® are registered trademarks of NC Software, Inc.
All other trademarks or registered trademarks are property of their respective owners
---
To opt out of future mailings click here or manage subscriptions online by clicking here.
Or mail unsubscribe requests to: NC Software, Inc., 2711 Centerville Rd, PMB 5115, Suite 120, Wilmington, DE 19808.